RacetronicVR PressKit
Fact Sheet
- Developer: Charlie Cochrane
- Target Release date: 13 November, 2017
- Platforms: Windows (SteamVR: Vive only)
- Website: racetronicVR.com
- Steam: Store page
- Reddit: www.reddit.com/r/racetronicvr
Description
RacetronicVR: Hovercar racing, laser shooting, fully motion controlled madness! RacetronicVR is a single player, VR time trail racing game. Built for use with motion controls only, it supports the HTC Vive. Race through exotic space themed tracks and climb the time trial leaderboards.
Features
- 3 unique galactic levels with a bevy of obstacles, shortcuts, power ups and secrets.
- VR racing as it should be: with motion controls. Steer with one hand and shoot with the other.
- Worldwide leaderboards for track times.
About The developer
Charlie Cochrane is an independent game developer living in England. After years of corporate software development, Charlie has struck out on his own, choosing to focus on VR games.
Contact
Email: cochrane26@gmail.com
Reddit: www.reddit.com/r/racetronicvr
Videos
link to youtube video
Screenshots
Lots more of screenshot files available here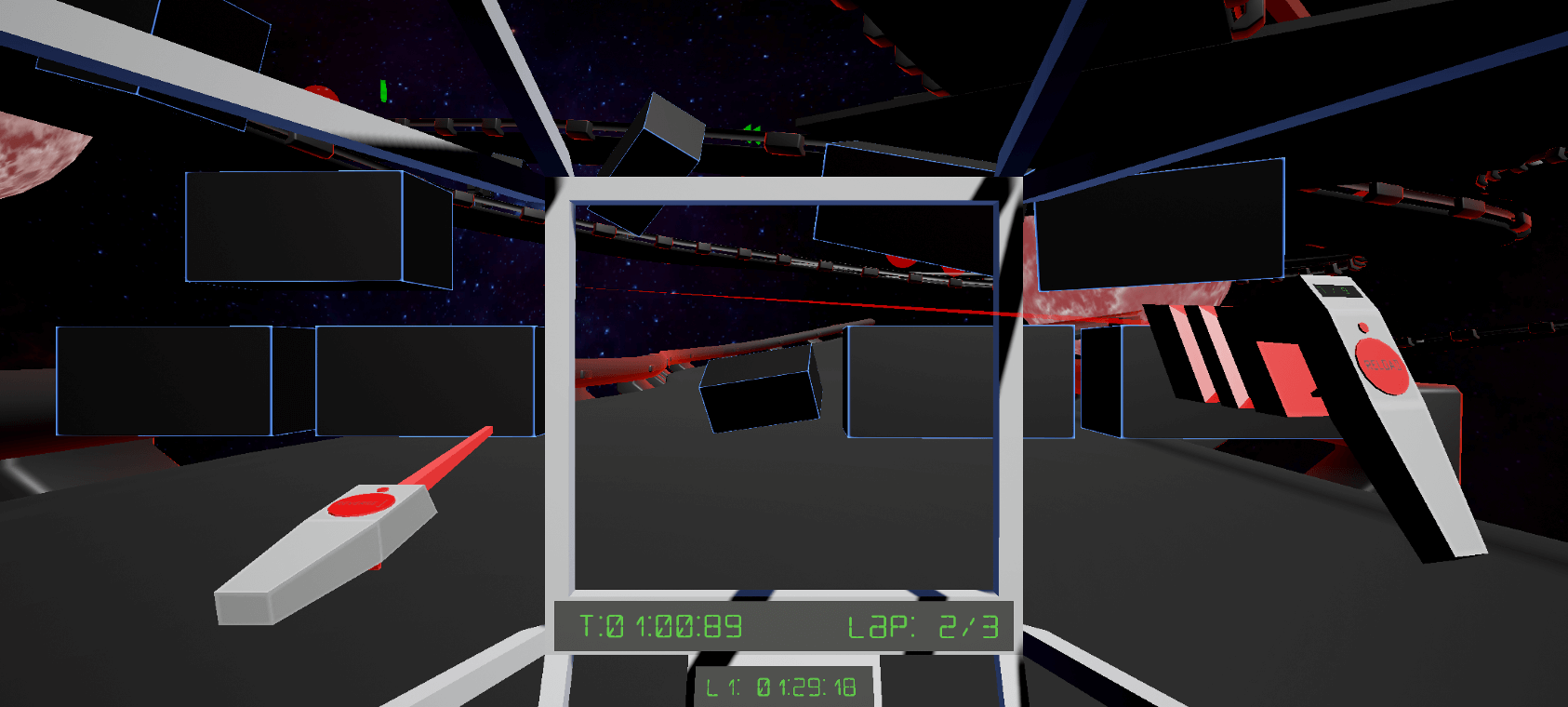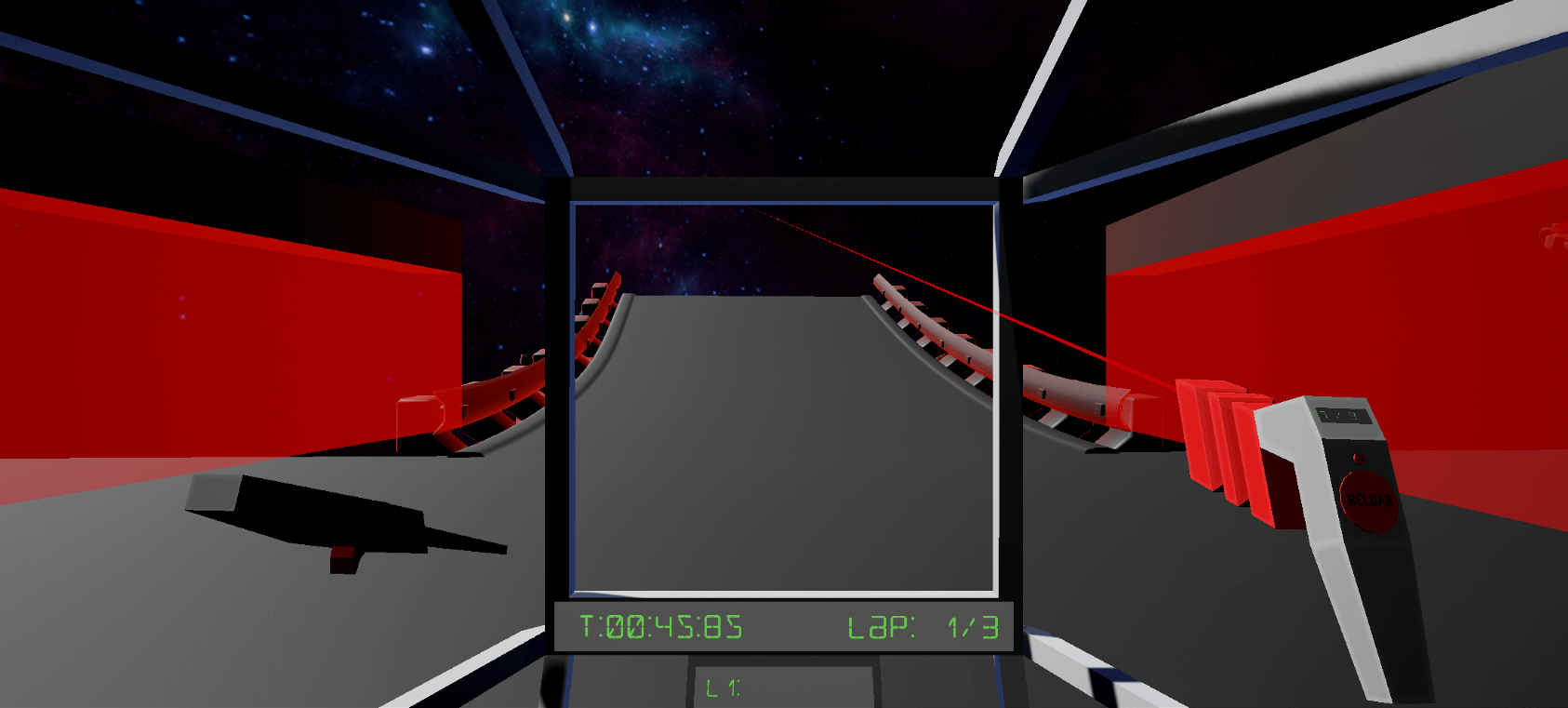 Logos





A game by Charlie Cochrane
Copyright © 2016 Charles Cochrane, all rights reserved